VEIA LEASHES
The ideal leash is one that feels like it isn't there. That is why we've worked with John John Florence to develop the perfect mix of strength and resilience in our cuffs while minimizing the weight and bulk found in most off the shelf leashes. Combine this with the most durable cords and railsavers out there and you have something you will be riding over and over again for years to come. 
VEIA TRACTION
VEIA traction is your connection for power and control in all situations. We have developed our traction from the board up to give the ideal mix of both in any waves you might get into.
VEIA SURFBOARD BAGS
VEIA bags are all about putting things right where you need them.
From our exclusive built-in Rockered Shape to minimize pressure points, to loops for tie downs and handles for pulling/dragging/kicking them through a far flung airport, we are continuously refining our bags to perform to the highest standards, from getting to your local break for a quick session all the way to a global mission to score the waves of your life.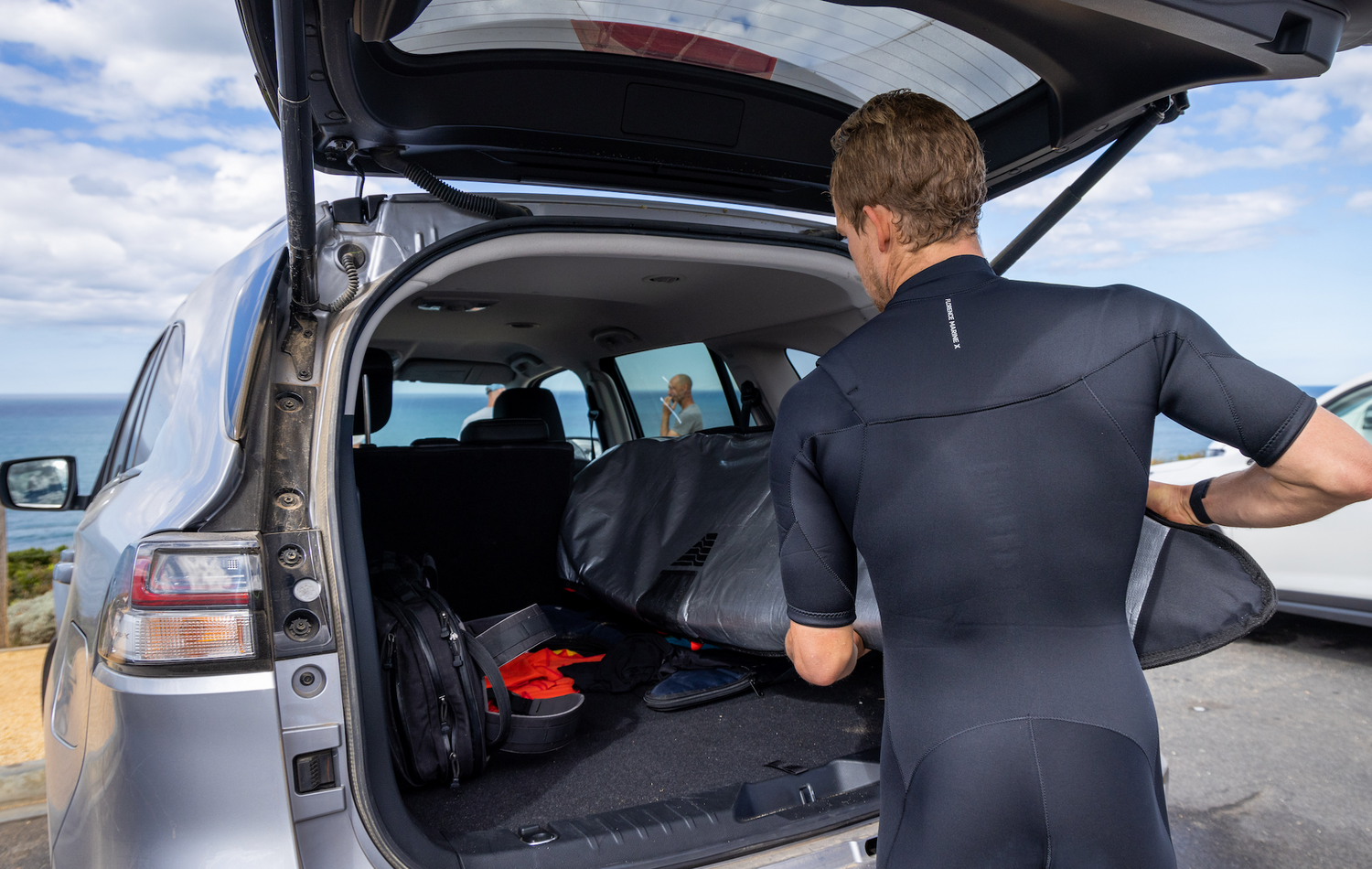 Your new daily bag is right here.
The most useful bag you will ever own. From the side of your bike to short plane hops on strike missions, the JJF Day Bag will be the one you use daily.
JJF Day Bag 6'6